stone Industrial Dust Collector
Product Detail
Product Tags
Introduction
Bag dust collector is a dry industrial filtering device. It is suitable for capturing tiny, dry, non-fibrous dust. The filter bag is made of textile filter cloth or non-woven felt, and the dusty gas can be filtered by the filtering effect of the fiber fabric to achieve the treatment effect of flue gas.
Schematic diagram
High pressure air is used to blow off the dust sticking on bag surface. The pulse controller will control the blow-off time and interval. The working theory is: the pulse controller on top of dust collector will blow the bags in regular time, preset the pulse length and interval. The action of electromagnetic valve is controlled by pulse controller. The order of electromagnetic valve action is from left to right side.Features
1. High efficiency≥99.5%
2. Low emission concentration ≤20um, but also ≤10um is possible after filtering according to practical situation
3. Low leakage rate
4. Material—carbon steel or stainless steel.
5. Simple Structure, easy maintenance
6. Suitable bags and bag cages fitted according to dust properties. Glass Fiber, needle felt, PTFE, p84., etc
7. The overhaul and bag replacement can be carried out for separate chamber under the condition that system blower and system run normally.
8. The whole set of equipment is controlled by PLC to realize automatic dust cleaning, dust removal, automatic temperature control and over temperature alarm
9. It is not sensitive to the characteristics of the dust, and it is not affected by dust and resistance.
Details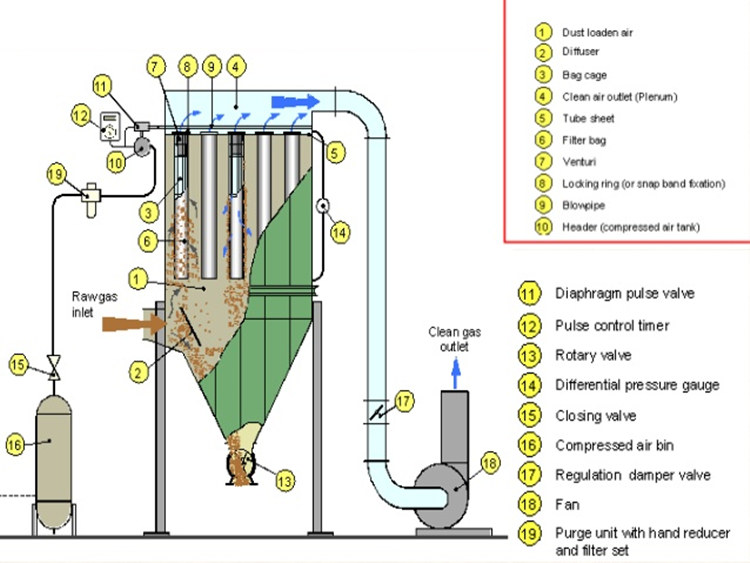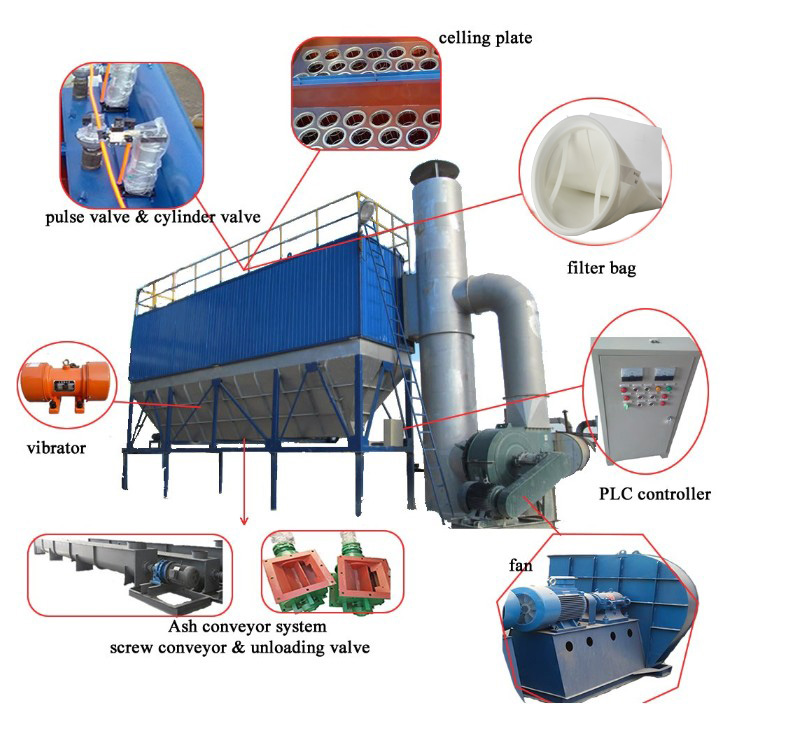 ---
---